Unlocking New Possibilities: RCDevs Software soars to the Cloud
Unlocking New Possibilities: RCDevs Software soars to the Cloud
We are delighted to announce that all our Security Software are deployable On-Premise and in the Cloud. With this exciting news, you are probably wondering which one you should choose?
1. OpenOTP Security Suite as a SaaS
Our Security Suite now comes in several versions: the Enterprise Edition remains our on-premise all-in-one bundle, downloadable here. Two new SaaS editions are also available: Cloud Edition and Dedicated Cloud Edition.
These different Editions are specially designed to meet your specific needs and the evolutions of your infrastructure. To compare in more details the pricing and features of our different Editions, just follow this link.
Deployment
The SaaS Editions are both hosted and maintained by RCDevs Security: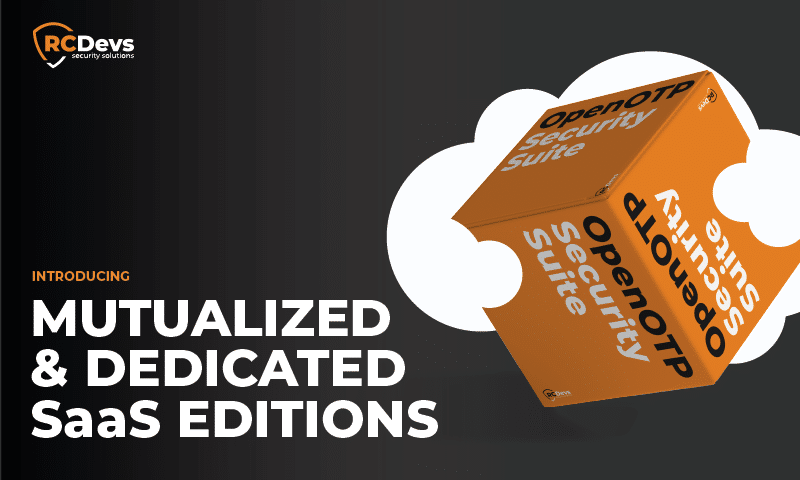 • The Cloud Edition is based on a mutualized cloud. It can be tested and used immediately by creating your Tenant easily through our online Cloud Tenant Registration Form.
• The Dedicated Cloud Edition is hosted on a dedicated infrastructure based on Docker containers and installed by our Service Team. All of our Integration plugins can then be deployed.
Please refer to our documentation to start creating your Tenant.
As a reminder, the On-Premise Enterprise Edition and Freeware Editions can be downloaded as an all-in-one VMWare package and deployed on your Linux servers. All integration plugins are included.
Our Try & Buy section will guide you through this process.
Pricing
We apply the same per user/month pricing for all Editions. Only the Dedicated Cloud Edition comes with an additional hosting fee (ask for quote).
Features
Whether used On-Prem or in the Cloud, our software are the same and globally provide identical functionalities. However, there are a few technical differences related to the installation context, which can be compared here.
2. On-Premise vs Cloud Editions for OpenOTP Security Suite: a quick comparison
Make a decision that matches your organization's objectives and requirements
We recommend deploying On-Premise if:
You are looking for Finer-grained Control

More configuration capacities: an on-premise deployment grants you complete control over the security software, allowing for configurations according to your specific requirements and security policies.
Data Control: with on-premise deployments, you have full control over your data, ensuring compliance with regulatory requirements and maintaining data sovereignty.
You want to synchronize your Local Directories natively, without Duplication

Integration with your Local Directories: an on-premise installation is natively connected or managed to local User Directories. On Premise deployments also enable a seamless integration with your existing local directories and identity management systems, streamlining user authentication and access control processes.
Enhanced Security & Privacy: by keeping your security software within your premises, you can mitigate potential risks associated with data transmission over the internet, ensuring an extra layer of protection for all your sensitive information. If your business handles sensitive data or operates in a regulated industry, on-premise solutions provide granular control over data security and compliance.
You have the in-house expertise to deploy and maintain the software in a Linux environment.
We recommend deploying in the Cloud if:
You target a Lower Total Cost

No in-house infrastructure associated costs: no need for costly on-premise servers, storage systems, and networking equipment.
Less management costs: our expert team maintains and updates the software, freeing up IT staff for customization rather than configuration.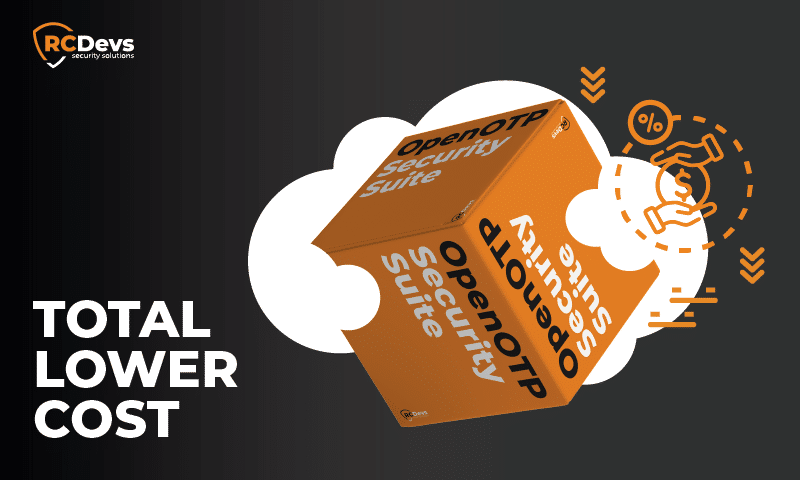 You are seeking for a Simplified Deployment and Maintenance

No HA Clustering needed: with a cloud deployment, the need for high availability (HA) clustering is eliminated, without the complexities and costs associated with implementing HA clustering solutions.
Automatic upgrades and security patches: always have access to the latest features, enhancements, and bug fixes without the need for time-consuming manual installations or disruptions to your operations.

No maintenance: we handle all the maintenance behind the scenes. This includes server maintenance, performance optimization, and system monitoring, freeing up your IT team to focus on strategic initiatives rather than routine upkeep.
Fast deployment and rapid value: cloud deployments enable swift implementations and immediate value realization.
Immediate access to the latest innovations: stay ahead with continuous updates, features, and modules, gaining a competitive edge in IT security.
Expertise: system expertise in deployment, setup and maintenance is no longer a prerequisite.
Whether On-premise or SaaS, we invite you to start a Free Trial of the Edition of your preference!