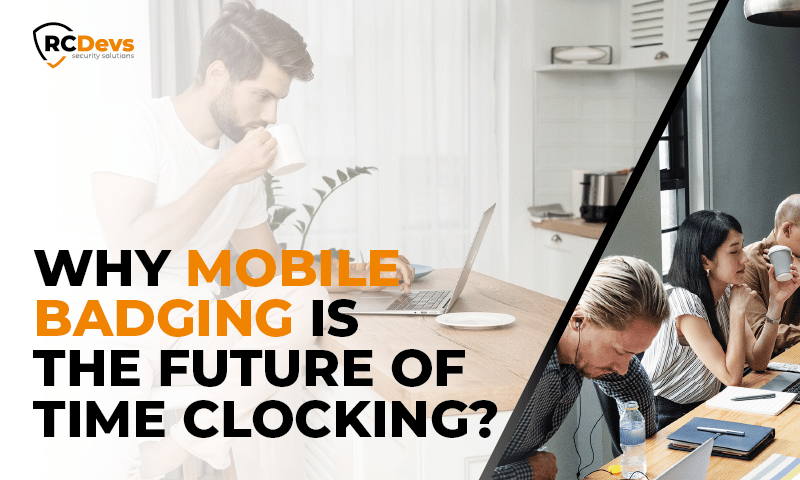 Why Mobile Badging is the future of time-clocking? (and a great path towards 3FA)
Why Mobile Badging is the future of time-clocking? (and a great path towards 3FA)
The evolution of regulations and the generalization of remote work are posing new constraints for HR departments, particularly in the case of cross-border employees. Existing time clock systems partially respond to this new situation as well as companies' obligation to provide legal proof. RCDevs Security has created a solution to this problem because we believe that this is an opportunity to strengthen IT security.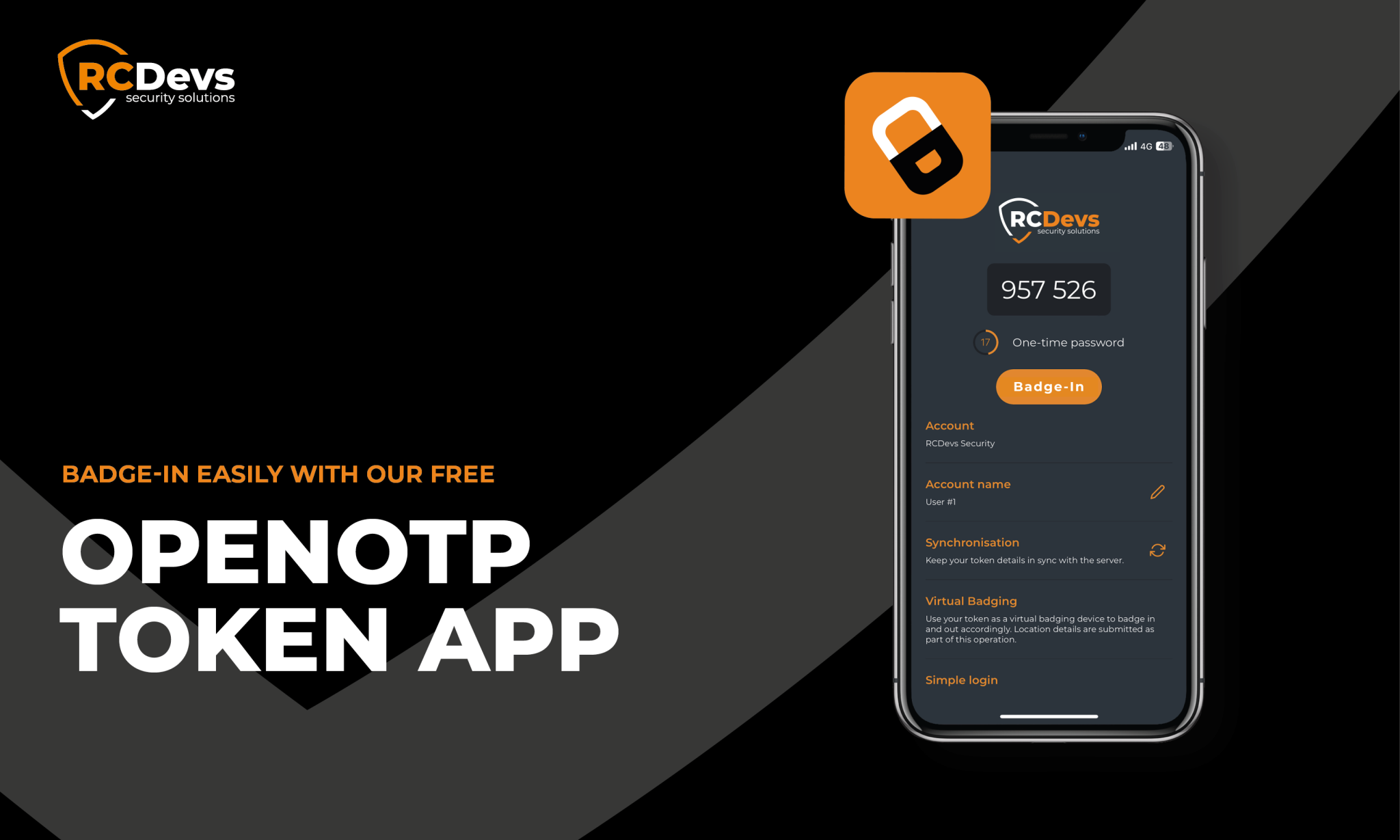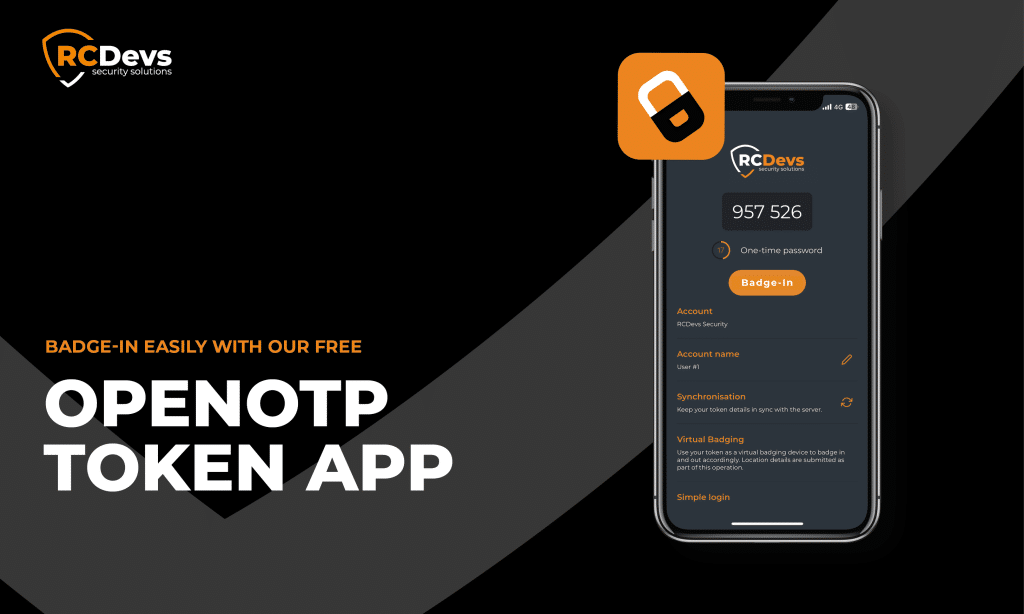 1. What is mobile badging exactly?
Mobile badging is the modern successor to physical clocking systems, as many organizations have known and used for decades.
Mobile-based time clocks have the same advantages as physical clocking systems, all the while being more flexible and less restrictive for employees. They no longer need to carry a specific badging device (often lost or forgotten) or go to a dedicated place – where the time clock is installed – to badge in and out.
Digital time clocks and especially cell phone time clock solutions are increasingly in demand, as they allow employees to check in remotely, which is especially convenient for those who work outside of the office (i.e. remote workers in a home office) or on the road (i.e. an outside sales rep). For companies too, implementing badging via a mobile application brings many advantages:
No investment in equipment (time clocks, cards…)
Keep track of the working hours of employees working remotely or on the move
Keep legal proof of time and location of all badge actions in accordance with each country's regulations
2. A great path towards 3FA
Based on the employee's smartphone and coupled with an Identity and Access Management software, mobile badging also becomes a very powerful IT security device.
Using geolocation: access rights can be defined based on the user's location. At the main office or in a predefined radius around it, in another office location, at home while remote working or even in another given country, everything is possible!
This way, a third factor can complete an existing 2FA by taking into account the location of the connection as a criterion for allowing access to the company's network. A malicious attacker will not have this proof.
Limiting access to predefined hours and days: attacks on organizations' servers often take place at night, to reduce the likelihood of being detected because of the slowdowns or changes they make. By locking down all user access at night and on weekends for example, this additional layer of security enhances the protection of sensitive corporate data.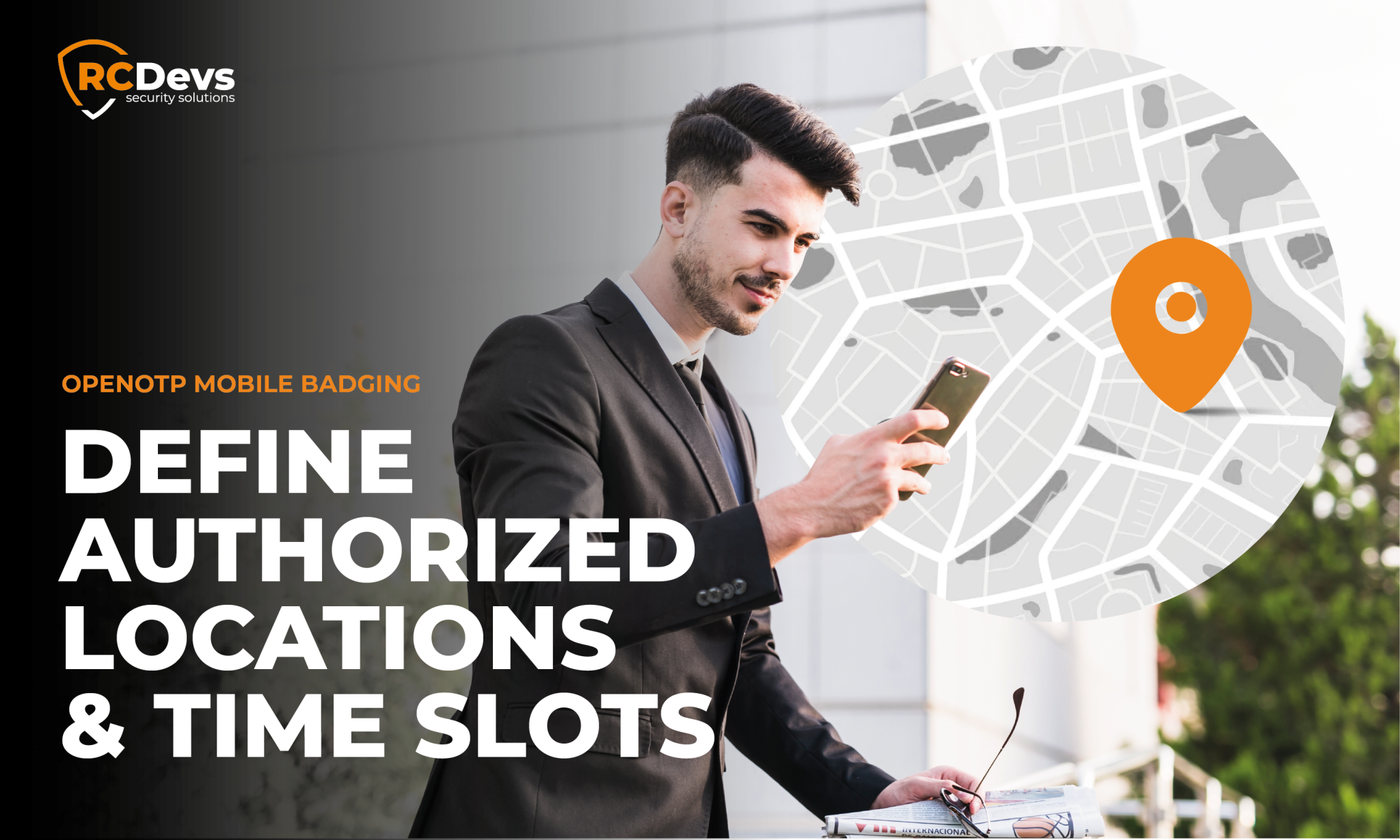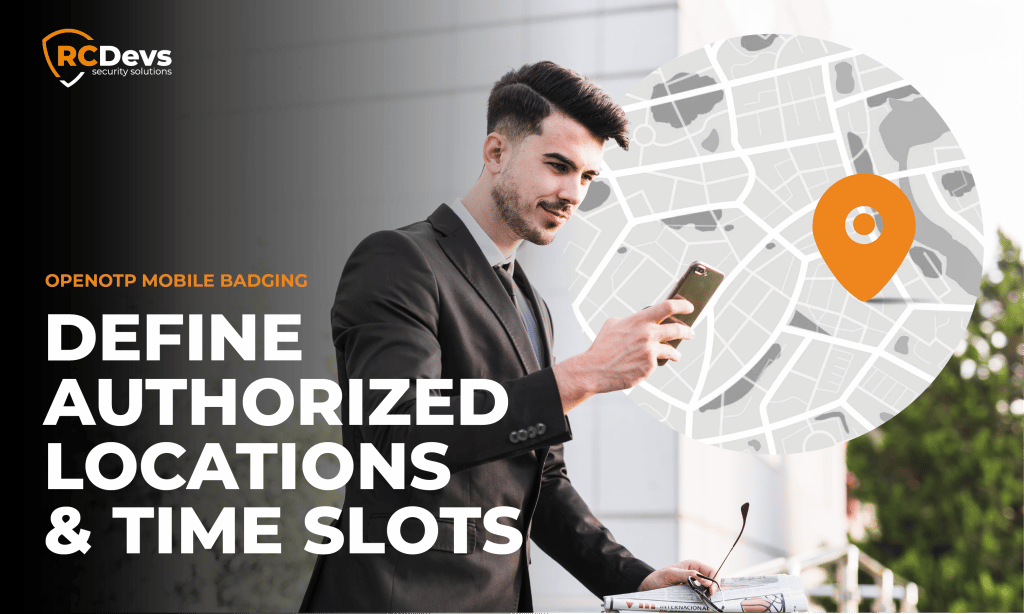 3. What makes OpenOTP Mobile Badging a Revolutionary Solution?
OpenOTP Mobile Badging is a cutting-edge solution for securing IT resources and preventing cyber hacking and ransomware. With this innovative technology, users can only access sensitive resources when they have "badged-in" using their secure mobile app. This allows for secure access to resources from both the office and remote work conditions.
One of the key benefits of OpenOTP is that it is the first IAM (Identity and Access Management) solution to use geolocated-user-badging. This means that the user's location is verified before they are granted access to sensitive resources. This added layer of security helps preventing unauthorized access and potential breaches.
Another great feature of OpenOTP is the ability to implement a three-factor access level for your secure resources. This means that badging access policies can be implemented on a per-system basis. For example, remote users can only access sensitive file shares if they are accessing it from the same IP address that was used for their remote badging.
4. How can OpenOTP Mobile Badging be a game changer for HR Departments and employees alike?
Beyond these decisive benefits in terms of cybersecurity, OpenOTP Mobile Badging also brings other valuable features to HR Departments, such as the ability to locate remote users on-demand, helping to comply with European regulations by accounting for per-country remote work quotas, and timestamping badging proofs with eIDAS. Additionally, it can optionally implement time and presence tracking.
For employees who may sometimes be limited in their ability to work remotely for administrative reporting or regulatory reasons, OpenOTP Mobile Badging solves these constraints accurately all the while being eIDAS compliant, in a way that has never been possible before.
Our users have reported that OpenOTP Mobile Badging is a revolutionary solution that is better than existing solutions. It provides an added layer of security and flexibility, making it a great choice for businesses looking to secure their IT resources.
Find more info about OpenOTP Mobile Badging on our dedicated page and documentation.