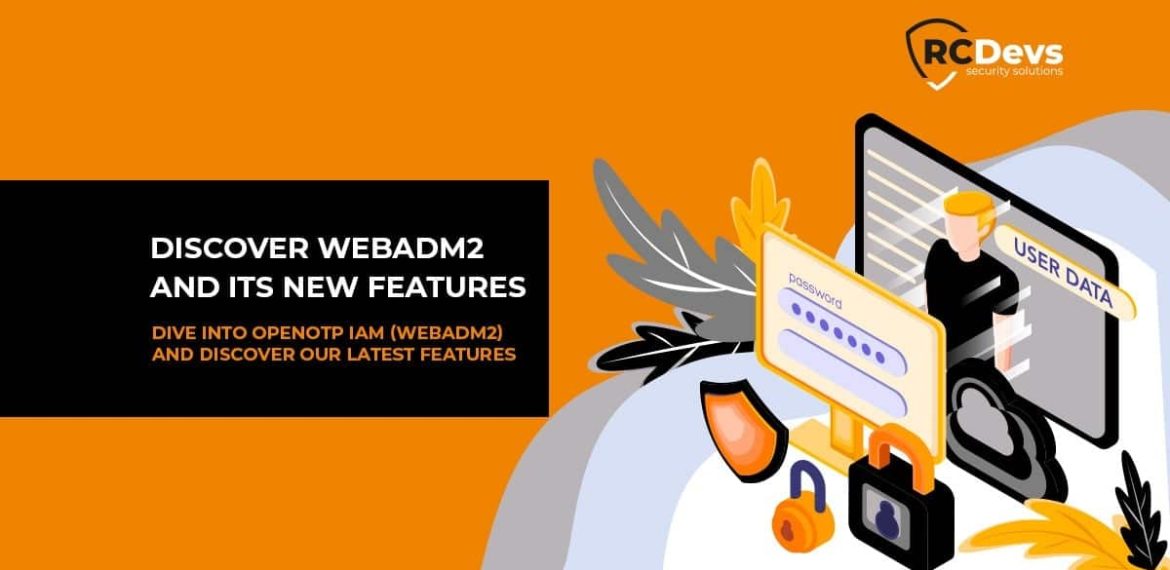 Discover WebADM2 and it's new Features
Discover WebADM2 and it's new Features
WebADM is a powerful Web-based LDAP administration software designed for professionals to manage LDAP Organization resources such as Domain Users and Groups. It is the configuration interface and application server for RCDevs Web Services and Web Apps such as OpenOTP or TiQR Server.
Recently, RCDevs has upgraded to Webadm2 and we are happy to share some major new features which come into account:
1)MicroServices
Webadm2 online services are now based on Microservices. The trend of decomposing an application into different smaller services has grown popular in recent years as Enterprises look to become more Agile.
This is why WebAdm2 online services like push notifications, SMS, or license management are now based on Microservices that enable modularity, scalability, and integration of heterogeneous and legacy systems.
2)HTTP2: For a Faster Experience
RCDevs' online services now rely on HTTP2 permanent connection which improves the transaction. Like Google or Apple services, RCDevs' online services now rely on HTTP2 permanent connections which smoothly pass through HTTP proxies and do not need to re-negotiate and re-authenticate TLS sessions for every transaction.
This new design provides RCDevs products with another level of scaling by supporting millions of requests for its large customers with hundreds of thousands of users.
3)Voice Biometrics
In WebAdm 2 you can now authenticate with your voice and successfully log in. Voice biometrics provides a unique combination of very high security and a natural user experience that works across all channels.
Voice biometrics is a unique feature by RCDevs which relies on machine learning technologies that are able to analyze the human voice fingerprints at a cryptographic level.
4)Support for PKCS#11 SCHSM USB Device
PKCS#11 is a Public- Key Cryptography Standard which allows WebADM2 to expand HSM compatibility with new USB HSMs and smart- cards. WebADM2 now supports CardContact and Nitrokey HSMs. Yubico HSM v2 will be added soon.
For users already using WebADM1 few minor changes includes:
Upgraded OpenSSL to version 1.1.1g (including security fixes).
Upgraded embedded Redis server to version 6.0.3.
Fixed issues with MountPoints having an empty LDAP base DN.
Fixed license expiration issues with trial licenses.
Upgrade to WebADM2, the latest version of the OpenOTP Security Suite Control Centre. For more information on WebADM2 click here.