Reseller partners

CONVOTIS synargos GmbH (Europe/Germany)
Max-Eyth-Str. 19 – 21
D-72622 Nürtingen
www.convotis.com
Tel: +49 (0) 211 730673 00
Email: info@convotis.com
CONVOTIS synargos GmbH located in Nürtingen, Germany, is a reliable and certified partner and supplier, servicing and providing IT-Security solutions for banking, industry and SME, based on certified hardware cryptography for protecting critical data, business processes and infrastructures.
CONVOTIS synargos supports its customers throughout Europe in the field of Information Security Engineering in consulting, planning, architecture, development, implementation, operation, training, and auditing of IT-security solutions.
With many years of experience in the field of applied cryptography, the service and solution portfolio includes email security, identity access management, secure infrastructures for the Internet, security in cloud computing and ISMS workflow management.
Synargos is specialized in: Applied cryptography, ISMS-Workflow-Management, Identity Access Management, secure infrastructures for the internet, security in Cloud-Computing, Email-Privacy, Online Key-Distribution, Online Crypto Service Provider (Cryptoserver / Net-HSM)



Excellium Services (Luxembourg/Belgium)
Excellium Services is a cyber-security consulting and technology Integration Company established for nearly 7 years in Luxemburg and more recently in Belgium, with activities and partnerships in France, Senegal, Morocco.
Excellium employs about 120 people acting in the information security domain exclusively.

EVOK – Altern8 SA (Europe/Switzerland)
9 Rte des Arsenaux
1700 Fribourg
www.evok.com
Tel: +41 (26) 309 27 27
Email: info@evok.com
EVOK is an IT service company, present in Fribourg and Lausanne in Switzerland.
They are active in the following 3 areas:
– Installation and maintenance of computer parks
– Internal and external computer network security
– Hosted Services (Cloud Services, Web hosting, ASP, dedicated servers, PBX solutions, VoIP, VPN)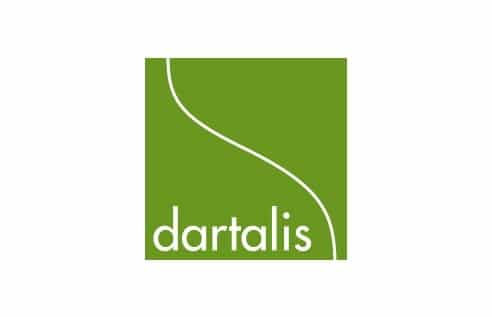 Dartalis (Luxembourg)
Bâtiment Colibri
19, rue Edmond Reuter
L-5326 Contern
www.dartalis.lu
Tel : +352 26 74 69 200
Email: info@dartalis.lu
Dartalis is a regional leader and an independent company focused on information security offering a wide array of services ensuring the protection of our clients' mission critical infrastructure.
Committed to excellence in each undertaking, we help companies to achieve strategic IT and security goals by delivering, design advisory – technology integration – support and maintenance services, based on best practices and complying with standard and regulation constraints.



BroadBITS (Kuwait City)
Office #3, 12th Floor, Star Tower, Murgab
Kuwait City, Kuwait
ww.broadbits.com
Mobile: +965 6602 9415
Office: +965 2228 9424
Fax: +965 2228 9422
Email: info@broadbits.com
BroadBITS is a Cyber Security Company established by a group of highly motivated technologists. We offer unparalleled Security Consulting, Solutions & Services.
Fuelled by a passion to offer excellent solutions, quickly and efficiently, BroadBITS was conceptualized and founded to identify and cure the pain points of the customers in the field of Cyber Security.



Syssoft LLC (Russia)
Pohodniy proezd 4/1
Office 111
Moscow, Russia 125373
www.syssoft.ru
Tel: +7 (495) 646 14 71
Email: info@syssoft.ru
Founded in 2008, Syssoft is a Russian software reseller company that is committed to providing top quality services to the clients while offering a portfolio of the most advanced software solutions.
Our flexible pricing policy, large number of the highest partner statuses and our disciplined approach to carefully choosing software products that fully meet our customers' requirements and demands ensures we build long term co-operative relationships.
We always keep our promises and fulfill expectations, which is why we are highly respected and trusted by our clients and Partners.


Softline Group (Russia)
8 Gubkina str.
Moscow, Russia 119333
www.softlinegroup.com
Tel: +7 (495) 232-00-23
Email: info@softlinegroup.com
Softline has been operating in the IT market since 1993 and occupies one of the leading positions in the area of software licensing and provision of related services – IT education, consulting, legal support, technical support and IT outsourcing.
At present the company is an authorized partner and reseller of more than 3,000 companies producing software: Microsoft Gold Certified Partner, Symantec Platinum Partner, Citrix Platinum Solution Advisor, VMware VIP Enterprise Partner, McAfee Elite Solution Provider Partner, Kaspersky Lab Premier Partner, ESET Premier Partner, Corel Platinum Partner, Adobe Silver Solution Partner, Autodesk Gold Partner, ABBYY Large Reseller and many others.
Quality of work of Softline specialists is confirmed by certificates of compliance of the management system according to the standard ISO 9001:2008.